Flood Barrier ​for Flood Protection in Urban Environments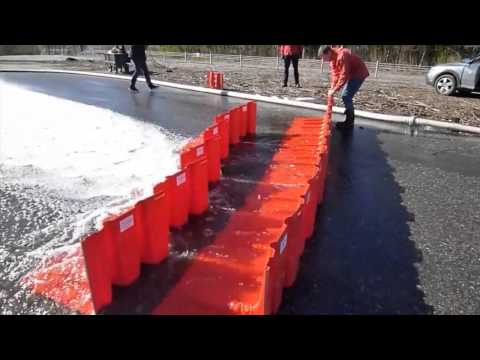 The NOAQ Boxwall is a freestanding Flood Barrier designed for use in urban environments that feature hard and even surfaces like asphalt streets and concrete floors.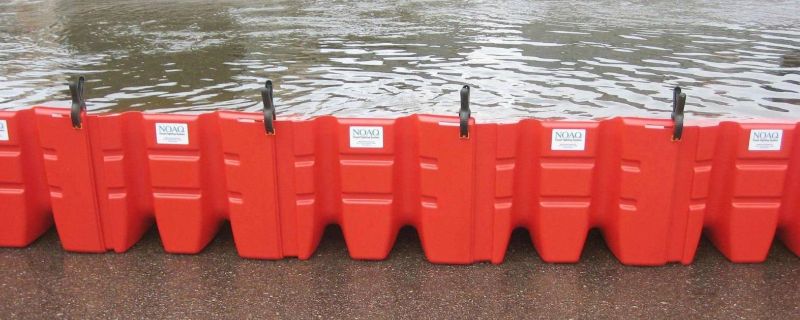 The NOAQ Boxwall is anchored using the weight of the floodwater alone. This award-winning "book- end principle" technology allows us to make the flood barrier extremely lightweight with each "box" weighing less than 3.5 kg (7.5 lbs).
Despite it's light weight, the 50 cm (nearly 2 ft) high barrier is reliably stable even when damming water to its upper edge!
A NOAQ Boxwall floodbarrier is assembled by simply snapping boxes together to the desired length and fixing them to each other using clamps. The +/-3° flexible coupling also makes it possible to create curves in the wall.
After use, the floodbarrier units are easily detached and can be cleaned using a garden hose.
Another big advantage is that the BoxWall flood barrier boxes can be stacked, which means they require very little space for storage and transport. A single standard 20' container can store enough units to create a 1000 metres of BoxWall.
Read more: Flood Control International