Dutch ​Government ​Awards £​50,000 for ​Innovative ​Flood Risk ​Project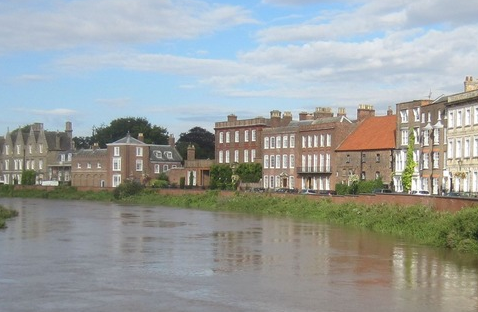 Dutch Government awards Wisbech 2020 £50,000 for innovative flood risk project to boost hopes of extra 12,000 homes.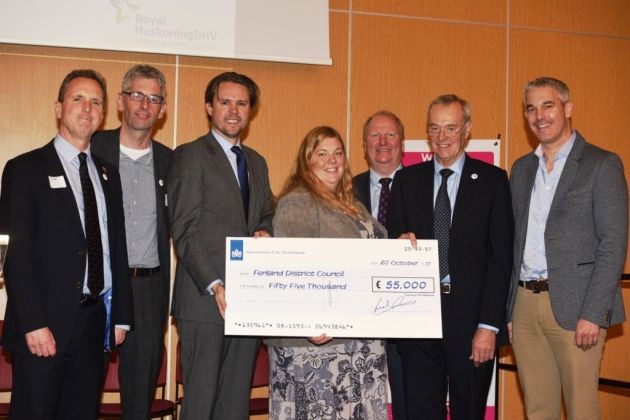 A Dutch initiative that won a Defra award last year for making Carlisle more resilient to flooding is to help Wisbech prepare for its ambitious 12,000 extra homes garden town proposals. Source: Wisbech Standard
And the Dutch Government is providing a £50,000 grant from its Partners for Water programme, which funds innovative water projects around the world
Deltares, Royal HaskoningDHV and Nelen & Schuurmans will be working with Anglian Water to create a new, safe and sustainable, residential area as part of the Wisbech 2020 initiative.
The project involves a complex 'Toolset for Rapid Interactive Collaborative Optioneering' (TRICO) approach that includes developing visualisation techniques such as a MapTable, and fast hydrological models presented on a touch screen to simulate flooding.
Dana Stuparu, Deltares project manager, said: "This is a very nice example of a truly integrated approach to flood risk management for Wisbech.
"All stakeholders will join forces to combine work on water safety with urban development. From Deltares, we will provide expert input from a wider perspective, and we will contribute to the translation of hydraulics to risk and opportunity metrics."
The Fens turned to the Netherlands for a solution after recognising that any expansion of Wisbech must tackle flooding. Areas where new houses are in a flood-prone zone would normally be cautioned against.
Councillor John Clark, leader of Fenland District Council, said: "The smart technology involved in the flood management scheme reflects our ambition to create a forward thinking, resilient new community."
"The contribution from the Dutch government is testament to the interest and support that our garden town project is attracting."
Jaap Flikweert, director of water governance and strategy at Royal HaskoningDHV, said: "Due to the town's location on the floodplain some exceptional and innovative approaches will need to be employed to ensure the development is safe and sustainable and gets consent.
"The Dutch Government's contribution will make an important difference to the pilot project. The magnitude of the flood management challenge is reflected in the close interest that will be paid to this pilot both regionally and nationally as the UK seeks ways to safely create new homes and communities and alleviate the national housing crisis."
Read full article: Wisbech Standard