Guy McGowen, President/CEO/Chief Science Officer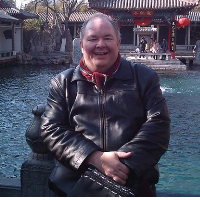 I reserve my time to the most cutting edge technologies, establish protocols for the different industries, and assist with the implementation of getting the information out to the general public as rapidly as possible.
Clean the entire Earth of all pollution and restore fertility to the soils for plants and animals. Flood control, forestry management, reclaiming deserts for agriculture and forests. In my spare time I design 100% off the grid and sustainable eco systems. Mainly for space mining operation facilities. Long term project: terra forming Mars. Motto : look at the facts, then proceed. Since this is The Water Network, here are some facts you need in order to proceed with your programs. (see attachment).