Ulf Mischke, General Manager at WEWACO (Well and Water Consultants) Ltd.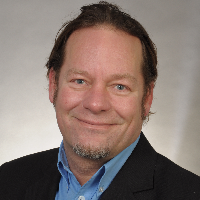 As a professional water-well & hydraulic engineer and due to several decades in the sustainable development & aid sector for water research and supply, the industrial sector of unconventional resource exploration Oil & Gas-shale), mining & production, I went, finally, back again into the water and business, actually nominated by the German Government as a "Water Source Expert" in the "THW" department (German Agency for technical Relief) for humanitarian aid and civil protection. EU-Expert level is envisaged. Meanwhile, I've created an international mobile water-well drilling school, to train drilling operators, consultants & supervisors (WASH-experts) for stimulating a professional communication level on contractor scouting, drill site preparation, review and scaling of ToR's, trouble shooting and reporting. Also the rehabilitation of abandoned or less productive water supply systems are part of this education. Otherwise, an innovative, helicopter transportable self driven water-well drilling rig, able to drill to 250m in remote areas, was designed, built and operative tested. Please find more details in the attached CV.
I am C1 level on english, french communication (native German), flexible and able to travel in a 1 day off-call.
Regards
Ulf Mischke