Mohammad Esmaeil Asadi, Senior Research Scientist at Agricultural and Natural Resources Research and Education Center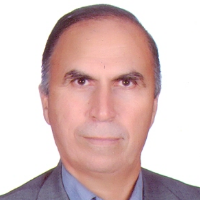 I am Mohammad Esmaeil Asadi, an Iranian citizen, finished my Ph.D degree in Integrated Water Resources Management, at Asian Institute of Technology (AIT), Thailand in Aug 2001. Currently I am working as a principle research scientist in Golestan Agricultural and Natural Resources Research and Education Center (GANRREC) that is governmental center which is situated in Golestan Province north part of Iran near Caspian Sea. My research interests are as follows:
Irrigation/drainage systems design, development and performance evaluation

Conservation Agriculture (CA), Soil and water management of upland crops

Development/validation/applications of water management, and crop models

Precision Farming

Climate change, agrometeorology and cropwatch
In addition, I am an official instructor of CA courses for experts and researchers in Ministry of Agriculture of Iran. I am also instructor of some courses like irrigation systems, soil water and plant relationship, climatology, water quality and so on in national universities (2002-2017). Moreover, as a senior researcher of GANRREC from 1989 to 2017, I had followed a well balanced approach in discharging my 3 functions such as teaching, research and outreach activities. My academic functions include teaching regular soil and water courses per year. The regular courses include Irrigation and Drainage Engineering and Management; Land and Water Conservation, water quality, climatology and so on. From 2012 to present, I have handled CA courses at all over the country for farmers, experts and researchers.
On the research side, I have conducted sponsored research projects in Iran related to CA, soil erosion, irrigation management and non-point source (NPS) pollution monitoring and modeling. I had also supervised/graduated 8 Doctoral and 15 Master advisees at national universities of Iran and Malaysia. The outputs from these research undertakings are reflected in my 4 published books, 15 International Journal papers and 30 International Conference papers published since finishing my doctoral degree in 2001. Google Scholar shows that as of June 2017, I had more than 200 citations with H Index of 7.