Manager at EA Water India, Employee at Everything About Water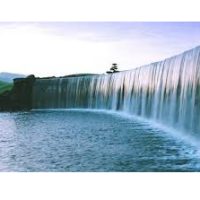 Everything About Water - India's leading knowledge and marketing solutions provider in the area of water and wastewater management . We help International companies to enter and expand in the Indian Water Market through advisory, knowledge portal, events, consulting, publishing, training, conferences and market research.
We also work closely with the embassies and try to be your knowledge partners in India. We not just formulate strategies but also work on the means and platforms which the International Companies can exploit to make their mark. To expand exports/presence in India, our water consultants bring industry representatives and potential partners to a common platform, initiate policy discussions and provide networking opportunities.
Some of our key offerings are as follows-
·We organize South Asia's largest exhibition and conference on Water Industry with extensive International Participation, held soon will be the 15th edition of the Everything About Water Expo On 23-25 August 2018 at New Delhi, India. In our expo we have more than 350 exhibitors and 15'000 business visitors and international pavilions from countries like China, USA, Canada, Germany, Taiwan, Italy, Spain, and Israel. It will also have international conference and training workshops related to water and wastewater management, consisting of water professionals from across India and World.
·We publish EA Water Magazine- India's only monthly magazine on the water industry with circulation of more than 29'000 in India. You can upgrade your brand image & awareness in India and easily reach prospective clients/distributors/end customers through our magazine. I would like to tell you that the circulation of our magazine comprises more than 600 distributors, 1400 consultants, 300 industry associations, 16000 end users. Your advertisement will directly satisfy the needs that you have and it will be a one stop solution for you for the Indian market as the distributors/Companies would be able to contact you directly then.
I could provide you with a focused opportunity to reach the desk of water leaders, new age innovators, global water experts & different Esteemed Govt. Officials, directly influencing your target audience. Our magazine is the single most and most efficient platform for past 17 years in India, our readership quality is what drives clients like WABAG, S: Can, BASF, GE WATER, FEDCO, MYRON, GRUNDFO, DOW, NSF, MCM, MAX PURE, VONTRON, TORAY, and ADELINO etc. to annually publish their technologies, case studies and various product and services. I request you to go through our e-magazine and understand the differential benefit it could provide for your company http://www.ezinemart.com/eaw
KEY HIGHLIGHTS OF EA WATER MAGAZINE
Frequency: India's first and only monthly magazine on Water & Wastewater
Reach: Circulation of 29,000+ Printed, 16000+ Online & Readership of 90,000+ (Decision makers), free distribution of magazines in various international Exhibitions.

Free Distribution: In leading national & international water events this year
Knowledge: Wide range of information on Indian & Global Water Industry
Long Shelf Life: 12-months and more
Competency/Branding: Provides an excellent and proven platform at your disposal, to showcase your Company, Products and Services to a relevant audience