Joseph lengani, engineer/CEO at Thecellularbricks biotechnology company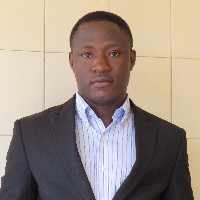 I invented worls first Bionic building blocks and derivatives allowed thermoregulatory properties, resistant to flooding. I develop biotechnological tools that can be effective solutions to phenomena such as floods. I also developed a device to reduce the impact of the plastic bag in the environment, the accumulation of its plastic bags in cases is responsible for flooding and water pollution. Serial tech entrepreneur I participate to solve technical problems thanks to the innovation of new technological approach.
designer of the Flooding Blockchain System a genius plan to save cities and citizens from floods, effective in emergency also for prevention, mitigation and recovery.