John van der Eerden, Vice President - Water Resources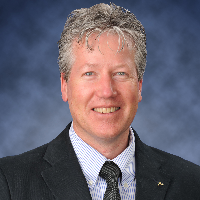 John is Vice-President - Water Resources for Associated Engineering. With offices in Central and Western Canada, John leads Associated Engineering's Water Resources practice including hydrology, storm, sanitary and water management projects.
In addition to this leadership role, he provides project management, analysis, and design skills on a variety of water resources projects. These projects include hydrology, watershed management, urban drainage, stormwater management, flood control, dyking and drainage, and river engineering.
John's background includes all project phases from planning and analysis, through design, construction, and commissioning. This experience includes noteworthy projects such as co-authoring British Columbia's Dike Design and Construction Guide, developing the City of Calgary's River Flood Mitigation Concept Designs, developing of the City of Kelowna's Floodplain Bylaw, leading the Vancouver International Airport Drainage Study, and managing the Emergency Flood Damage Reduction Program for Last Mountain Lake, Sask. In addition, John has completed Flood Protection assignments across Canada and Internationally.
John is a Provincial Director of the Canadian Water Resources Association and sits on the National Executive Board. He is an advisor on the National Floodplain Mapping Guidelines for Canada.