Best Practices on Flood Prevention, Protection and Mitigation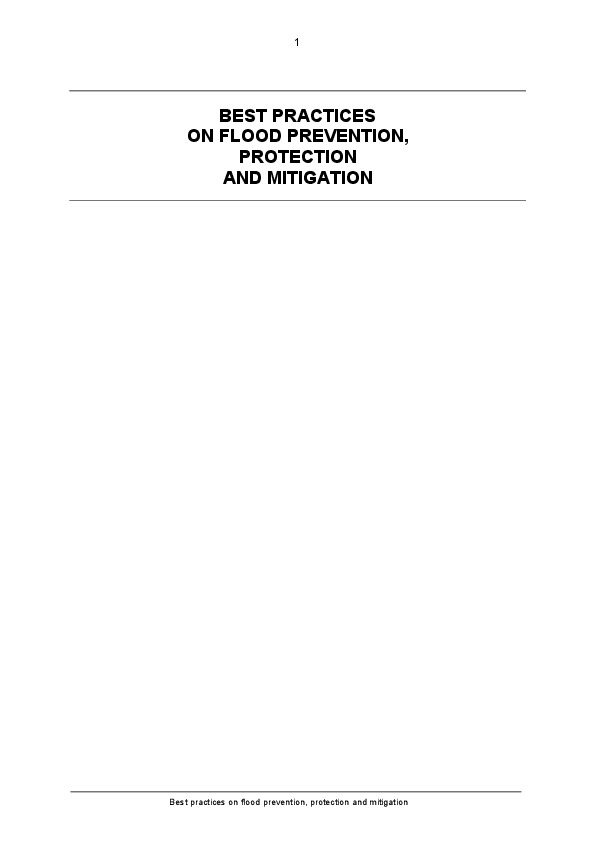 The document ​at hand ​concerns the ​"best ​practice ​document",​ which is an ​update of the ​United Nations ​and Economic ​Commission for ​Europe (UN/ECE) ​Guidelines on ​Sustainable ​flood ​prevention (​2000). It is a ​living document ​that will need ​continuous ​input and ​improve-ments ​as application ​and experience ​build up in all ​countries of ​the European ​Union and be-​yond. We agree, ​however, that ​this document ​will be made ​publicity ​available in ​its current ​form in order ​to present it ​to a wider ​public. The ​"best ​practice ​document" ​consists of ​three parts. ​
In part I the ​more basic ​principles and ​approached are ​described. ​
Part II ​concerns how to ​translate and ​implement the ​principles and ​approaches. ​
The ​conclusions are ​drawn in part ​III.