Delaware's ILC Dover branches out into flood protection technology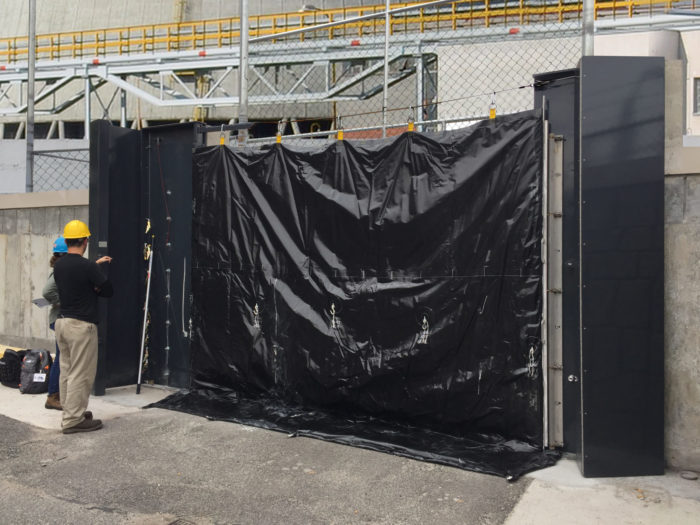 ILC Dover may be best known for making spacesuits for NASA, but the company has made major strides with a product to protect infrastructure sites that create and transmit power from flooding.
It's been an unusually rainy year for dozens of cities along the US East Coast. And with the specter of rising sea levels in coming years, protecting infrastructure against high water is becoming more of a priority. It's a concern ILC Dover is hoping to capitalize on with a series of flood-protection products.
After Superstorm Sandy flooded some New York City subway tunnels in 2012, the city started testing ILC's inflatable plugs that can be used to block flood water from gushing into tunnels. The subway plugs were developed in cooperation with the U.S. Department of Homeland Security.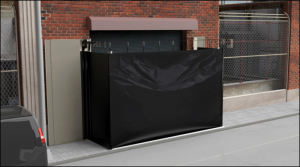 (ILC Dover photo)
ILC's latest flood-protection technology is called Flex Wall, a shower curtain-looking fabric that can be installed to protect doorways, storefront windows, vehicular entrances, and other openings.
"Our solution also provides a point of use storage, so the customer can have it right there and deploy it within minutes," said ILC Dover's Brad Walters. "It allows the business to stay open longer before they put the protection in place, and open sooner after the storm has occurred."
Flex Wall recently was certified by Factory Mutual, an insurance company that specializes in loss prevention for large corporations around the world. It's an "important milestone" for the company's flood-proofing business.
SOURCE: ILC Dovers Flood Wall by Mark Eichmann December 29, 2018