Crowdsourcing and Crisis-Mapping in Flood Management – APFM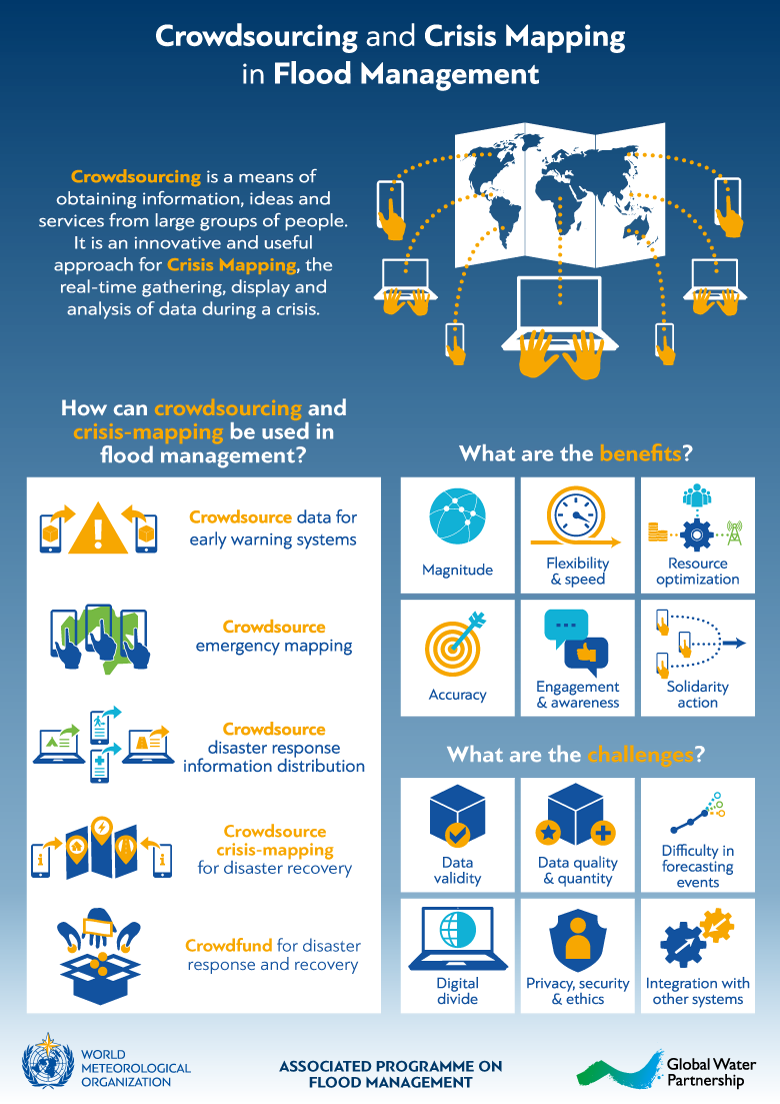 Crowdsourcing is broadly defined as the process of obtaining information, ideas and services from a large group of people, and has become closely linked to the rapidly developing Internet and social media landscape. Crisis mapping, meanwhile, involves the collection, display and analysis of relevant data during a crisis, with varying intensity of development, from slow-burn crises to sudden-onset disasters.
This interactive infographic illustrates possible ways of using crowdsourcing and crisis mapping in flood management, and highlights the benefits and challenges that come with this innovative approach. For detailed guidance on this topic, download Crisis Mapping and Crowdsourcing in Flood Management .