Controversial Lower Manhattan Flood Protection Plan Moves Forward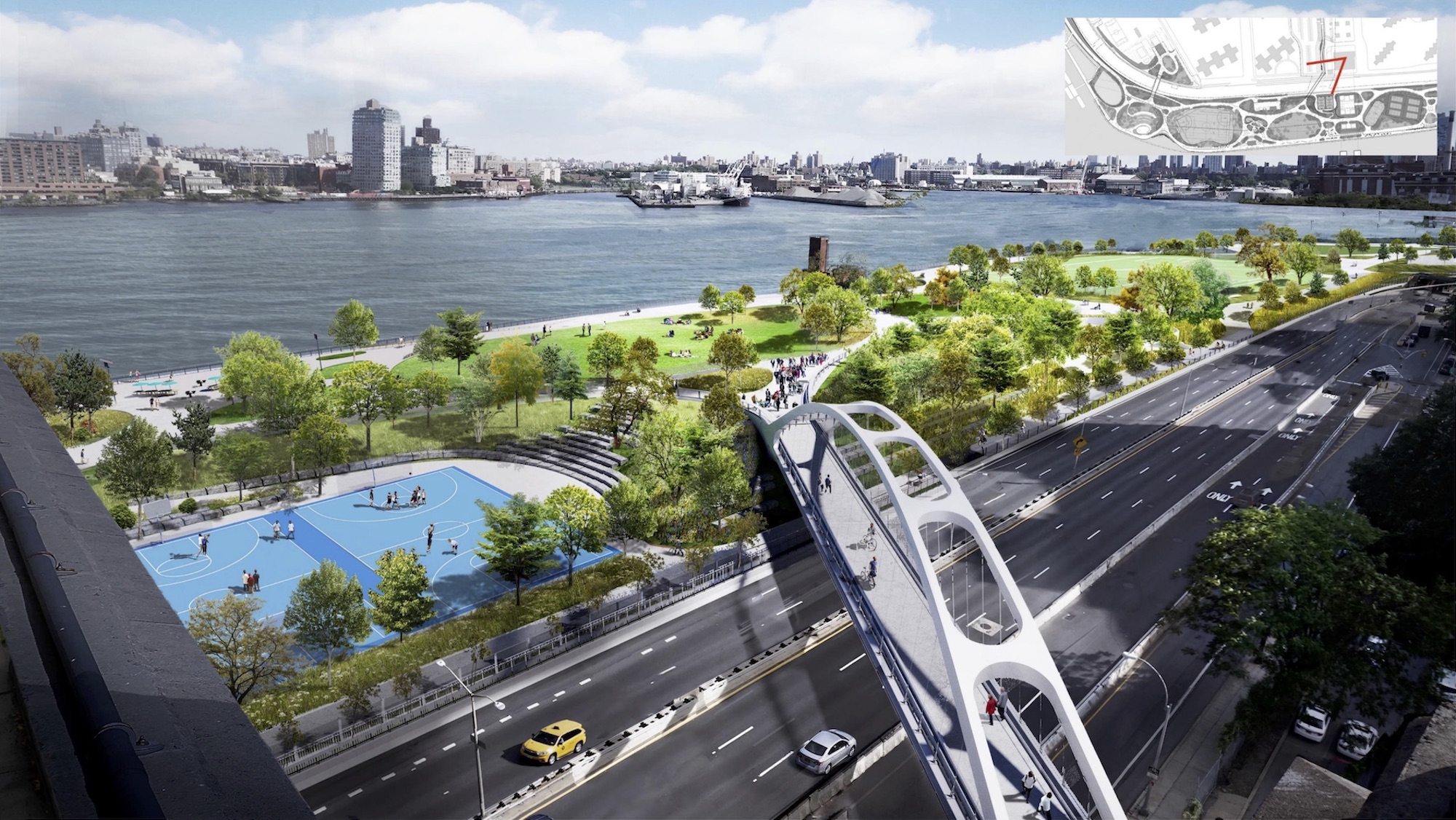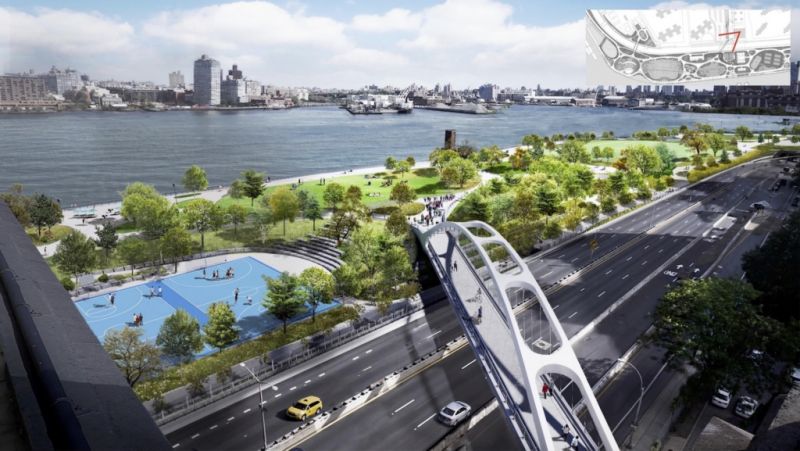 A rendering of the new East River Park along the Lower East Side with an access bridge over the FDR Drive. (Courtesy Mayor's Office of Resiliency, found on archpaper.com)
New York City's City Planning Commission met last Monday to vote on the future of the $1.45 billion resiliency plan to bolster flood protection in Lower Manhattan, a mammoth scheme designed and planned by One Architecture & Urbanism, Mathews Nielsen Landscape Architects, AKRF, and Bjarke Ingels Group (BIG).
The approved East Side Coastal Resiliency (ESCR) project will stretch from Montgomery Street to 25th Street and, controversially, rebuild the East River Park eight feet higher than it currently stands. That plan, which was first unveiled in January, was designed to withstand a 100-year coastal flood scenario through 2050. In addition to elevating the East River Park, the ESCR project will also replace several bridges and build new flood walls, flood gates, and underground flood protection.
Read more in this story on The Architects' Newspaper in the link below.